#Togo #Uk #England #Australia #Scandal Group Keras Ressources PLC Behind Manganese they pump up Coltan and Gold ! #AshRévolution #May #Calidus Ressources Holding #Ferrex PLC London Stock Exchange #Thief
Firstly another area where I agree and disagree with Daniel Miller. The track record of the management is all important, if you do not have faith in the guys running the show, then never ever buy. Here is where I disagree with Daniel, the guy running the show is Dave Reeves, he has an excellent track record of delivering for shareholders and he is the one putting big chunks of his own money in. Brian Morritz is a bit of an irrelevance really – he is a figurehead non-exec chairman, that is all. Daniel seems to really have it in for him, I have met Brian personally and he is a nice enough guy, albeit showing his advancing years. For that reason alone, I would not buy into a company where Brian was genuinely in charge. I know nothing about GDP and I am not really interested in it, anyone who is should do thorough research and make their own investing decision – I suspect Brian would be little more than a figurehead there these days. So back to Ferrex and the question of when / if to buy. That is a totally personal question and depends entirely on your own risk appetite. I have checked everything I can, as thoroughly as I can and it all stacks up in theory to being a great investment at the current share price. The problem is converting theory into practice and FRX have had a lot of bad luck with doing this. The Gabon deal all stacked up to be a great investment in theory, until Anglo pulled out as the Iron Ore price crashed. Mn looks a lot sounder than IO and there is more than one funding offer on the table. The Togo govt seem to be committed, but have most certainly dragged their feet a hell of a lot in the past and could continue to do so and there is nothing FRX can do about that. So the question put another way is how much do you want to pay for more certainty (nothing is ever absolutely certain in the mining game). FRX will remain a high risk investment for quite some time to come. It has had a lot of bad luck, is its luck finally changing? I am naturally very cautious, but I have decided to start accumulating small quantities when the offer price is sensible.
Engages in exploration and development of iron ore and manganese deposits
Keras Resources Plc engages in the provision of exposure to the battery market through cathode minerals and base value through an established gold development portfolio.
It operates through the Manganese or Cobalt and Other Operations segments.
The company was founded on August 23, 2010 and is headquartered in Cobham, the United Kingdom.
Vote 
Quantity
Float
Company-owned shares
Total Float
Share A
1
2,289,133,439
1,455,750,139
63.6%
0
0.0%
63.6%
Share B
0
1,193,794,390
0
0.0%
0
0.0%
| | | |
| --- | --- | --- |
| Name | Equities | % |
| David Russell Stuart Reeves | 384,897,714 | 16.8% |
| Jarvis Investment Management Ltd. | 156,514,000 | 6.84% |
| Hargreaves Lansdown Stockbrokers Ltd. | 146,559,000 | 6.40% |
| Roy Aubrey Pitchford | 96,969,452 | 4.24% |
| Hargreaves Lansdown Asset Management Ltd. | 80,714,000 | 3.53% |
| Russell John Lamming | 68,219,961 | 2.98% |
| Brian Michael Moritz | 49,627,178 | 2.17% |
| Peter Gordon Hepburn-Brown | 43,877,643 | 1.92% |
| Centaurus Ltd. | 41,366,667 | 1.81% |
| Walker Crips Stockbrokers Ltd. | 27,661,000 | 1.21% |
Add to my list  
  Report  
 End-of-day quote  – 08/23

0.034
AUD
+9.68%
Explores for gold ore
Calidus Resources Ltd. engages in the provision of gold exploration.
It focuses on Warrawoona Gold Project located in the East Pilbara district of the Pilbara Goldfield in Western Australia as well as the Grants Patch Gold Tribute located in the Broad Arrow Mineral Field of the Eastern Goldfields.
The company was founded on September 29, 1986 and is headquartered in Perth Australia.
2016
2017
Delta
AUD (in Million)
%
AUD (in Million)
%
Gold Minerals
–
–
2.09
100%
–
2016
2017
Delta
AUD (in Million)
%
AUD (in Million)
%
Australia
–
–
2.09
100%
–
Vote 
Quantity
Float
Company-owned shares
Total Float
Share A
1
1,269,168,475
647,261,580
51.0%
0
0.0%
51.0%
Keras Resources plc / Index: AIM / Epic: KRS / Sector: Mining
15 August 2018
Keras Resources plc ('Keras' or the 'Company')
Update on Bulk Sampling Programme
at Nayega Manganese Project in Togo
Keras Resources plc, the AIM listed mineral resource company, is pleased to announce a number of appointments to advance the 10,000 tonne bulk sampling metallurgical testwork programme ('Programme') at the Nayega Manganese Project in northern Togo ('Nayega'), which hosts a current JORC Code Mineral Resource of 13.97Mt @ 12.4% manganese.  Keras has appointed Graham Stacey as Project Manager, Carriere Mines Travaux Public ('CMTP') as the turn-key mining and logistics contractor and has awarded the bulk sampling plant contract to Appropriate Process Technologies Pty Ltd ('APT').  Furthermore, equipment has been mobilised to commence the bulk sampling on 27 August 2018. 
Graham Stacey is a qualified Mining Engineer with 20 years' experience across a range of commodities including underground and opencast mine design, project execution, operations management and mineral resource management. He has worked with a number of leading mining companies, including eight years with Anglo American plc in the coal and platinum operations and project divisions.  Following this he spent four years at mining industry consultancy, Venmyn Rand Pty Ltd, focussing on mineral asset valuations and related compliance reporting and technical consulting.  In 2008 Graham was appointed as COO and Director at Chromex Mining plc (« Chromex ») an AIM listed junior chrome miner, and then went on to spend four years as head of projects at JSE listed Keaton Energy Holdings Limited, which included project assessment and evaluation in the Southern African Development Community region.
CMTP is a Togolese mining and logistics contractor located in the Togo capital, Lomé which has been operating in West Africa for the past 20 years. CMTP currently operates two opencast mines in Togo and has a logistics business reaching into Burkina Faso, Niger and Mali.  CMTP will provide the mining and screening equipment for the bulk sampling operation and will be arranging all logistics between Nayega and Port Lomé. 
APT is a mining equipment manufacturer based in Johannesburg, South Africa, which specialises in complete, modular, pre-assembled mining equipment solutions. APT is responsible for the fabrication and commissioning of the 20 tonne per hour bulk sample scrubber plant required to upgrade the manganese at Nayega.
Russell Lamming, Chief Executive Officer of Keras, commented, « The bulk sampling exercise is progressing well and the appointments of Graham, CMTP and APT are critical to the success of the operation.  Graham and I developed Chromex's Stellite chrome mine from a greenfield exploration project to a profitable chrome mining and processing operation, following which Chromex was sold to a Ruukki Group Plc affiliate, Synergy Africa Limited, for £37 million, so I know first-hand that he has the skillset suited to manage this Programme.  Furthermore, it is clear to see from CMTP and APT's operational experience that they have the requisite knowledge and abilities to help us execute the bulk sampling operation.
« Graham and CMTP have been working closely on the Programme scheduling and have mobilised equipment to commence operations on 27 August.  Although this is a single bulk sample exercise, Keras has opted to purchase the bespoke scrubber plant rather than outsource to ensure that the optimal grade is achieved during this programme and that we can seamlessly transition to commercial production once approval is granted.  The scrubber plant has a 10-week lead time resulting in an estimated completion date for the entire bulk sampling programme of mid-January 2019.  I think it is important to reiterate that the entire Programme is fully funded by a major producer of manganese-based alloys as announced in July and includes a management fee for Keras which will cover overheads and salaries.  We look forward to providing shareholders with further updates on the bulk sampling work in due course. »
This announcement contains inside information for the purposes of Article 7 of Regulation (EU) 596/2014.
**ENDS**
For further information please visit www.kerasplc.com, follow us on Twitter @kerasplc or contact the following:
Russell Lamming

Keras Resources plc

 

Nominated Adviser / Joint Broker

Ewan Leggat / Charlie Bouverat

 

SP Angel Corporate Finance LLP

+44 (0) 20 3470 0470

 

Financial PR

Susie Geliher / Charlotte Page

St Brides Partners Ltd

+44 (0) 20 7236 1177
Notes
Keras Resources plc is focused on building a strategic portfolio of resource assets. The Company provides investors with exposure to a strategic portfolio of development assets, including manganese, cobalt and nickel in Togo, West Africa, and also has a significant interest in a highly prospective gold exploration and development portfolio in Australia.
Keras benefits from a highly skilled management team, which has extensive operational experience in Africa and Australia with proven success in advancing assets up the value curve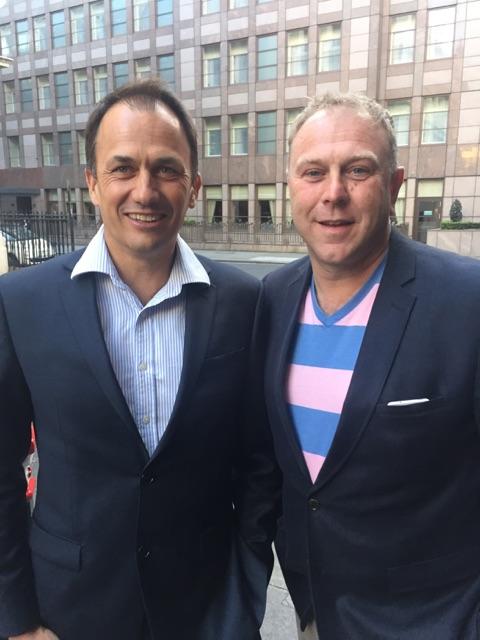 Name
Title
Since
 Calidus Resources Ltd
(Gold)
Managing Director & Director
2017
 Keras Resources PLC
(Gold)
Non-Executive Director
2010
 European Metals Holdings Ltd
(Steel)
Non-Executive Chairman
2014
Wilgus Investments Pty Ltd.
Director
–
Australasian Institute of Mining & Metallurgy
Member
–
The Southern African Institute of Mining & Metallurgy
Member
–
Name
Equities
%
Valuation
Keras Resources Plc
384,897,714
16.8%
1,893,697 USD
 Calidus Resources Ltd (CAI)
Gold
14,665,000
1.13%
392,435 USD
Calidus Resources Ltd.
11 Ventnor Avenue
Suite 12
West Perth, Western Australia (WA) 6005
Phone : +61.8.6245.2050
Web : www.calidus.com.au