Offensive de charme de Facebook auprès du Mossad. Facebook a tenu à faire bonne figure lors de l'International Homeland Security Forum, organisé du 11 au 14 juin à Jérusalem par le ministère par le ministère de la défonce.
Souriez vous êtes espionnez !
About the International Homeland Security Forum
The International Homeland Security Forum is an initiative of the Israel Minister of Public Security and Strategic Affairs, MK Gilad Erdan.
The International Homeland Security Forum (IHSF) is a gathering of ministers of public and homeland security from around the world, meeting to discuss pressing topics and exchange knowledge about the challenges of terrorism, incitement and cyber-threats.
Hosted by Israeli Minister of Public Security MK Gilad Erdan, featured speakers at IHSF 2018 include the Prime Minister of Israel, the President of Israel, the Israel Police Commissioner, the head of the Mossad, the head of the Israel Security Agency, and additional Israeli experts who will share their knowledge based on their extensive experience in combatting terrorism, incitement and cyber-threats.
The forum will also feature a Technology Exhibition, displaying some of the leading innovations and tools in the public security and homeland security industries from Israel.
In addition, there will be live demonstrations of counter-terrorism operations and rescue operations.
The forum will enable direct communication between ministers from around the world, leading to further collaboration and deepening ties in the fight against extremism, incitement and terror.
closures follow scathing criticism of the social media giants by Israeli government officials
Hezbollah, the Lebanon-based terror group and political party, said Saturday that Facebook and Twitter abruptly deactivated their accounts and blocked the organization from future usage.
In a statement posted to the encrypted messaging application Telegram, Hezbollah claimed their account closures were "part of the propaganda campaign against the resistance due to the important role of the organization's information apparatus in various arenas."
Facebook and Twitter have yet to respond.
Undeterred by the account closures, social media users were swiftly redirected to new and existing profiles affiliated with Hezbollah, Ynet reported.
Following Hezbollah's statement, Israel's Public Security Minister Gilad Erdan took to twitter to express his support for the long-awaited move, saying social media companies should not allow terrorist organizations to disseminate information and manage accounts through their platforms.
This is not the first time social media applications removed accounts of Hezbollah and other declared terrorist organizations. However, the most recent closures follow scathing criticism of the social media giants by Israeli government officials.
Erdan earlier this month stated that he wrote a letter to CEO of Twitter Jack Dorsey, saying that "it is intolerable that organizations calling for the murder of innocents should be able to openly run Twitter accounts."
The United States, Canada, Netherlands, Israel, and the Arab League all classify Hezbollah as a terrorist organization in its entirety, but Germany and the EU see only Hezbollah's military wing as a terrorist entity.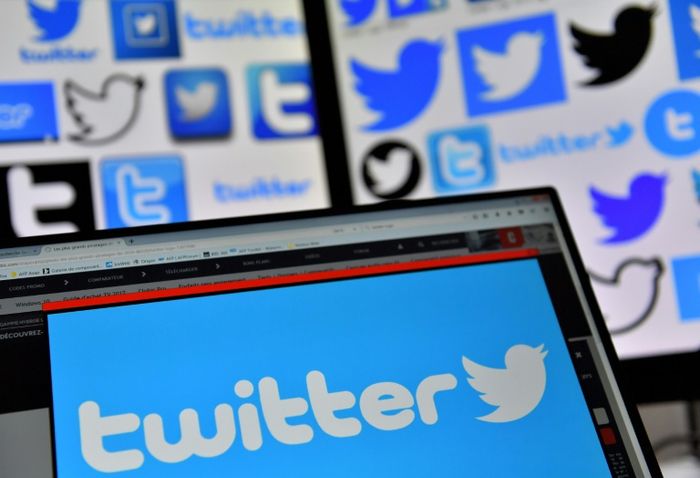 Twitter said there were were 672 million tweets sent related to the 2014 #WorldCup
LOIC VENANCE (AFP/File)
He added that permitting content from terrorist groups on its site could constitute a violation of Israeli anti-terror laws and expose Twitter to criminal prosecution.
Speaking at the International Homeland Security Forum in Jerusalem, Erdan said that Twitter has previously declined to remove content posted by terrorist groups on its site.
Israeli Justice Minister Ayelet Shaked rallied against Twitter in March saying that it has become the preferred social media platform for terrorists. She expressed that Twitter is much less responsive than Facebook when asked to remove posts inciting or glorifying terrorism.
"The terrorist organizations switched to Twitter instead of Facebook. The reason is simple: Facebook responds effectively to our requests to remove the contents of terrorism, while Twitter ignores them," Shaked said, adding: "We are considering legal action against them."
Erdan supported her statement saying, "Twitter, unlike other social media companies, has largely been unresponsive to requests by the Israeli authorities to remove terrorist content and shut down terrorist accounts, » Erdan said, adding that the matter "may necessitate the initiation of legal and criminal proceedings against the company."
The popular messaging platform in 2016 came under significant pressure to crack down on « terrorist content » following attacks in Paris in November and southern California in December which were linked to supporters of the Islamic State group.