#Togo #Syrie #Urgent #Burkina #Faso – #Sahel – #Terrorisme: Déou et Oursi se vident devant l'avancée des Djihadistes #AlNosra #ISIS
Burkina Faso – Sahel – Terrorisme: Déou et Oursi se vident
Depuis quelques jours, des informations concordantes font état d'une débandade générale des enseignants en poste à Déou et à Oursi dans la région du Sahel du Burkina Faso. La commune d'Oursi qui compterait en gros 21 villages est fréquemment en proie à de violentes attaques et  assassinats ciblés. Face à cette insécurité grandissante les enseignants des 19 écoles situés dans ces dits villages n'ont pas eu d'autre alternative que d'abandonner leurs postes pour rejoindre la capitale. Leur départ aurait surtout été motivé par la fermeture depuis dimanche du commissariat de police de Déou. Les récentes attaques meurtrières dont ont été victimes les policiers sous équipés  auraient démotivés la majorité d'entre aux à rester toujours dans cette commune.
Syrie URGENT
Al-Nosra et les casques blancs complotent de préparer une attaque False Flag avec des armes chimiques en Syrie Le Front Al-Nosra et les Casques Blancs coordonnent une autre opération False Flag en Syrie pour blâmer les forces gouvernementales syriennes selon la Russie. Le Centre russe pour la réconciliation en Syrie dit qu'il a été averti …
MESSAGE DU CHEF DE LA RESISTANCE TOGOLAISE
Le Togo, depuis plusieurs années est un contributeur non négligeable aux forces multinationales des Nations Unies pour le maintien de la Paix.
Cependant, un événement passé presque inaperçu permet de se poser des questions sur la sincérité de nos engagements vis à vis de la Communauté internationale.
Cet événement concerne la visite impromptue rendue en 2016 par Adolf Gnassingbé aux blessés de Jabhat Al Nosra (devenu depuis Fath Al-Sham) branche de rebelles syriens alliés à Al Qaïda et soignés au Ziv Hospital à Derech HaRambam, Tsfat, 13100,  en Israël.
On peut légitimement se poser la question de savoir le but diplomatique ou sécuritaire de cette visite à des blessés sans identité réelle dont certains sont soupçonnés d'être des soldats de DAESH.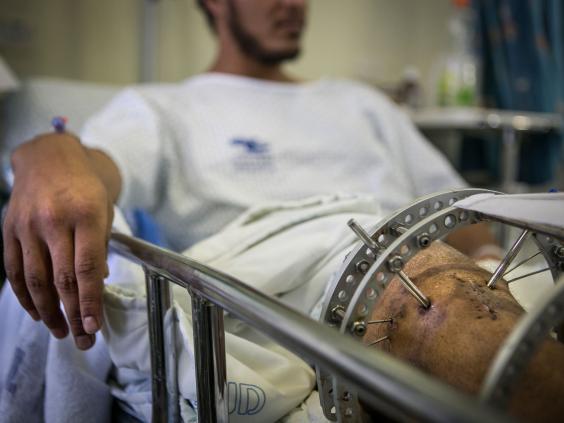 Ne peut-on pas être tenté de voir dans cette inattendue visite aux blessés de Jabhat Al Nosra une certaine forme d'allégeance au Califat terroriste Daesh parrain idéologique et financier de la secte Boko Haram opérant au Nigéria?
Afin d'obtenir de cette dernière un engagement de ne pas perturber le Sommet sur la Sécurité Maritime qui devrait avoir lieu quelques semaines plus tard à Lomé puis du Sommet Afrique Israel ?
L'Aéroport de Niamtougou servirait il à convoyer des djihadistes et des armes vers le Nord Nigéria ?
Il ne s'agit pas ici de simples spéculations mais d'une affaire grave qui concerne la Sécurité de notre pays, de la sous-région ouest africaine et du monde.
Quand un Chef d'Etat va porter son soutien moral, sa compassion et peut-être de l'aide matérielle ou financière à des soldats d'organisations terroristes, notre communauté nationale et au delà d'elle toute la communauté internationale doivent lui demander de s'expliquer sur les objectifs et aussi sur les résultats de cette démarche inhabituelle et incompréhensible.
Qui sont les vrais terroristes au Togo comme ailleurs ?
En conclusion Adolf Gnassingbé avec son ami Netanyahu dans leur stratégie de destruction du Peuple Togolais jettent l'anathème sur le parti politique de Tikpi Atchadam et de son ethnie de confession musulmane hier alliée du père Eyadema depuis plus de 50 ans et aujourd'hui jeté aux gémonies par le gang d'Ingrid Awade et Général Abalo Kadangha Chef d'Etat Major des FAT car il rejoint depuis peu l'aspiration à la Liberté de la majorité des togolais.
Pourtant ce sont bien Gnassingbé et Netanyahu qui orchestrent l'un dans la sous région avec Boko Haram en se servant de l'aéroport Niamtougou au nord du pays pour des livraisons d'armes et autres trafics et aussi grâce aux soldats/miliciens des Forces Armées Togolaises qui servent sous divers mandats internationaux dans la sous région pour fomenter dans les pays des missions terroristes. 
Au Togo les mêmes commettent les pires atrocités contre leur propre Peuple.
Qui sont les terroristes, regardez dans les rangs des membres des Forces Armées Togolaises pro-Gnassingbé et Netanyahu.
La comédie macabre de Gnassingbé et Netanyahu à trop durée, nous y mettons le clap de fin.
THE END.
Pour Faire Valoir ce que de droit.
Comte Mathieu Nalecz-Cichocki
Chef de la Résistance Togolaise.
Grand Maître de la Loge Ultime des Peuples Observateurs.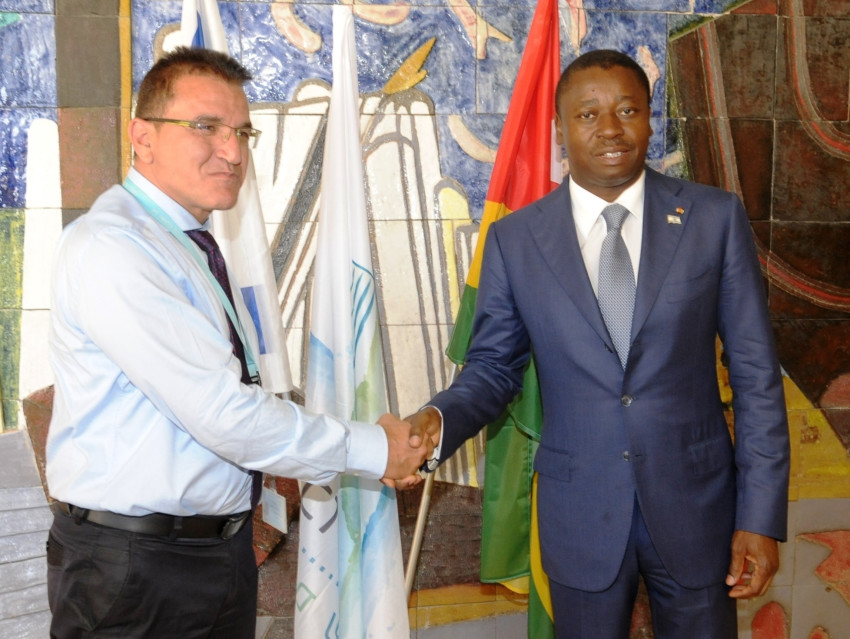 Saving their sworn enemy: Heartstopping footage shows Israeli commandos rescuing wounded men from Syrian warzone – but WHY are they risking their lives for Islamic militants?
Elite Israeli troops rescue wounded Syrians from the world's worst war almost every night
They have saved more than 2,000 people since 2013, at a cost of 50 million shekels (£8.7million)
Many are enemies of Israel and some may even be fighters for groups affiliated to Al Qaeda
MailOnline embedded with Israeli commandos stationed on the border between Israel and Syria 
Dramatic video filmed by MailOnline and the Israeli army shows these operations taking place
Israel says that the operation is purely humanitarian but analysts believe Israel also has strategic reasons
Ci-dessous:
Un membre des Casques Bleu du TOGO nommé Baka Lassidali TEL +22375978466, dirigeant la milice UNIR-RPT dans la manifestation pacifique meurtrière avec les techniques de Ben Yeatan
Baka Lassidali est un soldat du Togo Casque bleu au Mali
#TOGO #MALI #MINUSMA Togolese Soldier Baka Lassidali, #Gnassingbe militia in #killing peaceful protest
BLUE HELMET member from TOGO named Baka Lassidali TEL +22375978466 , directing UNIR-RPT militia in the killing peaceful protest with Ben Yeatan technics
Baka Lassidali is a soldier of Togo Blue Helmet in Mali
Baka Lassidali with General Kadangha and Laokpessi helped by formed French General Germanos with Benjamain Yeatan from Liberia and some foreign secret services using technics of Counter-Insurgency against Togolese People.
Counter-insurgency is normally conducted as a combination of conventional military operations and other means, such as demoralization in the form of propaganda, psy-ops, and assassinations. Counter-insurgency operations include many different facets: military, paramilitary, political, economic, psychological, and civic actions taken to defeat insurgency.
To understand counter-insurgency, one must understand insurgency to comprehend the dynamics of revolutionary warfare. Insurgents capitalize on societal problems, often called gaps; counter-insurgency addresses closing the gaps. When the gaps are wide, they create a sea of discontent, creating the environment in which the insurgent can operate.[5]
In The Insurgent Archipelago John Mackinlay puts forward the concept of an evolution of insurgency from the Maoist paradigm of the golden age of insurgency to the global insurgency of the start of the 21st-century. He defines this distinction as 'Maoist' and 'post-Maoist' insurgency.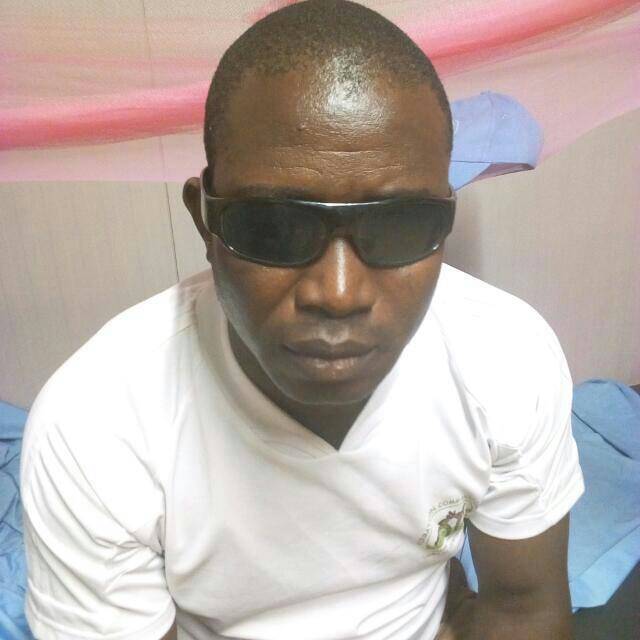 #Togo #USA #Liberia Le FBI veut neutraliser ses mercenaires libériens Yeaten, Warrick anciens de l'US Army chez Adolf Gnassingbé
Scandale ! Tous les criminels défroqués se retrouvent chez Gnassingbé !
Le pédo Germanos rayé des cadres de l'Armée française, les Yeaten et compagnie ancien des services spéciaux de l'US Army conseillent et forment le timonier togolais Adolf Gnassingbé !
Le problème c'est que les USA sont responsables du sang qui va couler si les 200 mercenaires libériens, plus les anciens de la Garde Présidentielle de Compaoré et d'autres vont commencer à zigouiller les togolais à l'aide des milices de Laokpessi…

Report about the resurfacing of Liberia's notorious rebel commander, General Benjamin Yeaten in the Gambia with more than 200 ex-fighters from Liberia to provide protection for President Yahya Jammeh in case of any military actions by the Economic Community of West African States (ECOWAS) has created serious concern in Liberia.
Under cover of darkness, an Israeli armoured car advances down the potholed road that leads to Syria. As it crests a small hill, the driver picks up the radio handset and tells his commanding officer that the border is in sight.
He kills the engine. Ten heavily-armed commandos jump out and take cover, watching for signs of ambush. Then five of them move up to the 12ft chainlink fence that marks the limit of Israeli-held territory.
On the other side, on the very edge of Syria, lies an unconscious man wrapped like a doll in a blood-drenched duvet. The commandos unlock the fence, open a section of it and drag him onto Israeli soil.
But this wounded man is not an Israeli soldier, or even an Israeli citizen. He is an Islamic militant. And his rescue forms part of an extraordinary mission that is fraught with danger and has provoked deep controversy on all sides.
MailOnline has gained unprecedented access to this secretive and hazardous operation, embedding with the commandos to obtain exclusive footage, and interviewing the medics who are obliged to treat Syrian militants, some of whom openly admit that they intend to kill Israelis.
Heart-pounding moment Israeli commandos save Islamic militants
Face-to-face with the wounded Syrian Islamic militants
Cameraman: Shai Rosenzweig
The casualty – who doesn't look older than 20 – is losing blood fast. He has been shot in the intestines and the liver, and has a deep laceration in his left ankle.
After putting him on an emergency drip, the commandos stretcher him back to the armoured car and head back to Israel.
Almost every night, Israeli troops run secret missions to save the lives of Syrian fighters, all of whom are sworn enemies of the Jewish state.
Israel insists that these treacherous nightly rescues are purely humanitarian, and that it can only hope to 'win hearts and minds' in Syria. But analysts suggest the Jewish state has in fact struck a deadly 'deal with the devil' – offering support to the Sunni militants who fight the Syrian ruler Assad in the hope of containing its arch enemies Hezbollah and Iran.
'My dream is that one day, the Red Cross will say, thanks guys, we'll take it from here, you go back to your unit and take care of injured Israelis,' said Lieutenant Colonel Itzik Malka, commander of the medical branch of the Golan Brigade.
'I am proud of what we are doing here, but it is a great burden. For every Syrian in hospital, there is one less bed for an Israeli. One day we will have to make a choice between an Israeli life and a Syrian one. When that happens it will be hard, but I have to say my first duty will be to Israelis.'
Danger: Israeli commandos are carrying out similar rescues every night – but their government's motive for authorising the extraordinary missions is unclear
Unconscious: A wounded Syrian Islamic militant receives urgent medical treatment from Israeli troops at the Syrian border. The commandos are seen administering 'tracheal intubation' by forcing a tube down the man's throat to prevent asphyxiation
Emergency: The militant is very close to death and requires expert medical attention from the team, including a complex blood transfusion
Chaos: Alongside the border with Israel numerous groups battle in Syria, including Hezbollah, Government troops, rebels and ISIS
There is no doubt about the danger involved. Many of the casualties rescued by Israel belong to Salafist groups who harbour a deep-seated hatred of the Jewish State. It has also been reported that some may be members of Jabhat al-Nusra, a Syrian group affiliated to Al Qaeda that has kidnapped scores of UN peacekeeping troops in this area, and has massacred Christians deeper in Syria.
In giving medical support to these fighters, Israel has done a deal with the devil
Kamal Alam, research analyst, Royal United Services Institute (RUSI)
It is unclear how the two enemies arrange the rescue. All that has been disclosed is that word reaches Israeli forces that casualties have been dumped at the border, intelligence establishes that it is not a trap, and the commandos are sent in.
In the three years that Israel has been running these operations, it has saved the lives of more than 2,000 Syrians – at least 80 per cent of whom are male and of fighting age – at a cost of 50 million shekels (£8.7 million).
Almost nothing is known about the Syrian as he is wheeled into emergency surgery 40 minutes after the rescue. He may be a member of a relatively moderate Islamist group, or he may be a jihadi. For its part, Israel says it either does not gather, or does not disclose, this information.
Officially, Israel says that this operation is part of its programme of humanitarianism, which has provided aid to a long list of countries from Haiti to Nepal. Palestinian civilians are also regular patients at Israeli hospitals such as the Rambam Medical Centre in Haifa.
A spokesman pointed out that about 20 per cent of the Syrians treated by Israel are civilians. MailOnline witnessed Israeli army medics treating a sick two-month-old baby and a middle-aged man who had suffered a heart attack, both of whom were evacuated across the Syrian border by the commandos.
Wounded: The commandos must stabilise the casualty as soon as possible and rush him to hospital so that his wounds can be treated
Safe: The stabilised casualty is stretchered out of the vehicle outside the hospital, where he will be handed over to the surgical team
The rescue of the baby girl was particularly poignant. Her older brother had died of a rare bone disease, and her mother feared that she was showing symptoms of the same disorder. Distraught, the woman decided to brave the dangers of the border and appeal to the enemy for help.
One day we will have to make a choice between an Israeli life and a Syrian one. When that happens, my first duty will be to Israelis
Lieutenant Colonel Itzik Malka, commander of the medical branch of the Golan Brigade
The baby was treated under cover of darkness in the back of an armoured car, by Israeli military medics with rifles slung over their shoulders. They were able to ascertain that she was suffering from a high fever and gave the mother some much-needed medication.
Then mother and infant were escorted by heavily-armed combat troops back to the Syrian warzone. Diagnosing the bone disorder would have to wait.
'I wouldn't say that Israel is doing this for nothing,' said Chris Doyle, Director of the Council for Arab-British Understanding. 'If so, it wouldn't be publicising it.
'There is an element of wanting to improve the country's brand and image abroad, when all the opinion polls show that Israel doesn't have the greatest reputation. £8.7million is a large price to pay for PR, but Israel's powers-that-be have realised that it has to invest in its image.'
An Israeli Government spokesman rejected these claims as 'absurd'.
'Israel is a world leader in providing humanitarian assistance, both in the Middle East and around the world,' he said. He also pointed out that this is not the first time the Jewish State has given medical care to those bent on its destruction and their families.
In October, a Tel Aviv hospital treated Palestinian President Mahmoud Abbas' brother-in-law, and last year it treated the daughter of the Hamas leader Ismail Haniyeh. But analysts maintain that in the 'tough neighbourhood' of the Middle East, it is rare to give something for nothing.
Read more: http://www.dailymail.co.uk/news/article-3315347/Watch-heart-pounding-moment-Israeli-commandos-save-Islamic-militants-Syrian-warzone-risking-lives-sworn-enemies.html#ixzz4xwv19god
Follow us: @MailOnline on Twitter | DailyMail on Facebook